Introductions Are in Order: Meet the BMW X3 SAV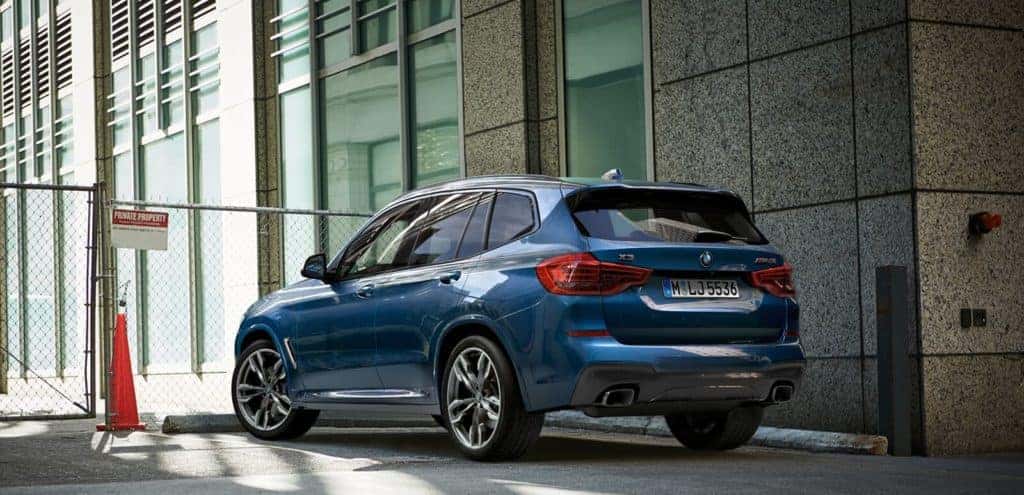 The new BMW X3 is a great all around choice if you're looking for a sporty, agile, and versatile vehicle. BMW defines this cute-ute as a "Sports Activity Vehicle", or "SAV" for short. Existing somewhere between it's big cousin, the SUV, and its little cousins, the station wagon and hatchback, the BMW X3 SAV offers a goldilocks-like blend of both utility and exceptional driving dynamics. If you've ever driven an SUV or small crossover that delivers on cargo space, winter driving ability, headroom, and the like, but you missed that special quality sports sedans posess, the BMW X3 might just be the right choice for you. If, alternatively, you've drive a sports sedan such as the BMW 3-series, but have been finding that it no longer meets your space and cargo requirements, you should definitely consider an X3 as your next automobile.
MODEL HIGHLIGHTS
Here are just a few of the X3's defining features
An impressive 63.3 cubic feet of cargo space
Power Aplenty – The X3 tops out at 300 horsepower
Ready for the Rain and Rough Roads with 8.3 inches of ground clearance
Available xDrive All-Wheel Drive
If you've been thinking about an X3, Now is the perfect time to explore all that makes it worthy of the moniker "The Ultimate Driving Machine".
As you'll note in the video, the X3 is made in America. When you purchase an X3, you're not only getting the best of German engineering, you're also supporting American industry. What's more despite the fact that this vehicle is "created to perform", that doesn't mean it is short on practicality. In fact, this is true of every X model, which is why BMW touts their "versatility without limits". This character trait is something that has been imbued into every X model since BMW built the very first BMW X5 SAV. In fact, the lack of this trait – being versatile yet agile – in other automobiles was something that inspired BMW to create the SAV segment in the first place. We're so glad they did. Ask any other X-series owner, and we'll sure they'll agree. The X3, and all other X-series models are nothing if not finely engineered and designed practical performance vehicles.
Questions? Contact us online or call us at (760) 745-3000. Thank you.