Loyalty Offer for All Current BMW Owners and Family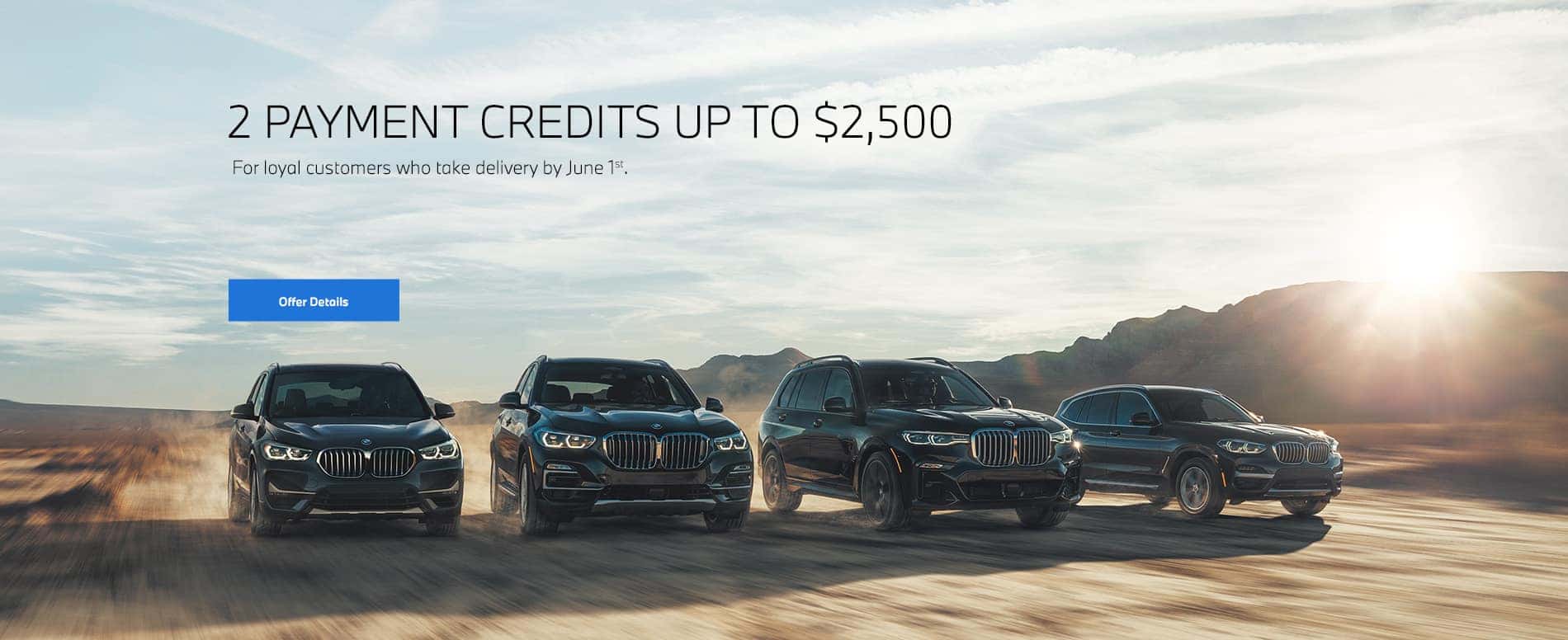 BMW is offering loyal BMW customers 2 lease payment credits on a new BMW lease.
*Disclosure: Maximum Amount Eligible to be Credited Per Month up to 2 payments on new 2019 and 2020 models (2/3/4/X1/X2/X3/X4/i3/Z4 up to $500/payment, 5/X5/X6 up to $750/payment, 7/8/X7/i8 up to $1250). Must currently have a BMW or have had one in the last 12 months, proof of ownership must be furnished up front. Family members in the same household as current owners qualify. BMW Motorcycle, MINI, and Rolls Royce qualify as part of the BMW family. Not combinable with Fleet offers. Offer expires June 1st, 2020 and cannot be locked past the expiration date.