The 4 Best Mexican Restaurants in Escondido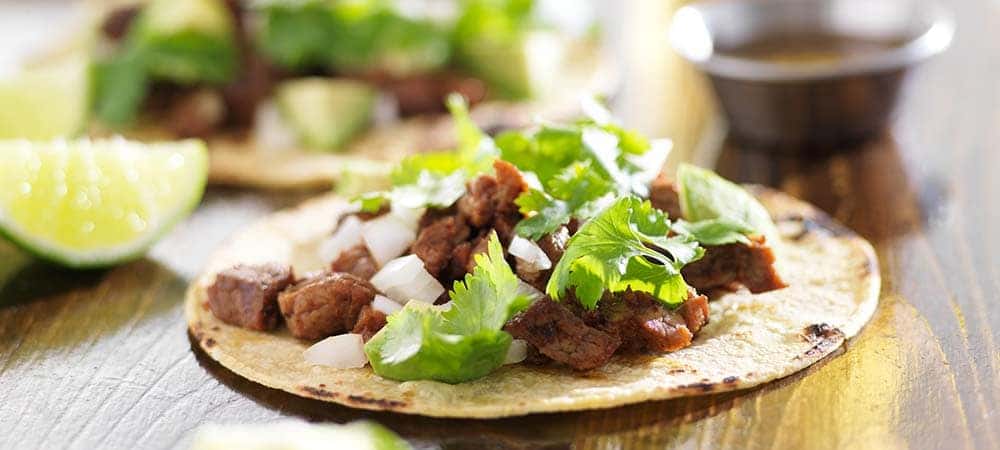 Looking for delicious huevos rancheros or some flaming fajitas? It's tough to beat the Mexican food offerings in Southern California, but the team at BMW of Escondido has got you covered with the best Mexican restaurants in Escondido, CA. Count on us to be your guide to greater San Diego.
TJ Tacos
When it comes to Mexican food, the best spots are those that get to the point. TJ Tacos brings you street-style tacos and other favorites like burritos and mulas in a laid back, stripped down environment that's all about the food. At TJ Tacos, the reviews speak for themselves. Plus, TJ Tacos serves some delicious traditional Mexican foods like lengua and cabeza!
Location:
802 E. Valley Parkway
Escondido, CA
Los Panchos Mexican Grill & Seafood
Located in the heart of Escondido, this benchmark of Southern California Mexican food is part of a tradition going back to a taco shop in Chula Vista started in 1974. Enjoy a festive restaurant environment and a full menu of delicious Mexican plates.
Location:
915 S. Escondido Boulevard
Escondido, CA
Cenote Grill
Enjoy a unique twist on traditional Mexican food made with fresh, healthy ingredients at Cenote Grill. At Cenote Grill, San Diego guests can enjoy buffalo chicken burritos, and tasty soups like pork pozole and roasted garlic mushroom.
Location:
1896 W. El Norte Parkway
Escondido, CA
Estrada's Restaurant
One of the lesser known Mexican restaurants in town, Estrada's has earned a sterling reputation for authentic Mexican food with a range of strong reviews from locals and tourists alike. If you're looking for a Mexican restaurant off the beaten path, take the trip from Poway and head to Estrada's.
Location:
246 S. Quince Street
Escondido, CA
BMW of Escondido is Your Guide to San Marcos and Surrounding Areas!
At BMW of Escondido (formerly Brecht BMW), we're not just your source for high-end German luxury cars near Poway. Rather, we're community players. You can also count on us for other great restaurants in Carlsbad and fun activities going on in the area, so make sure to follow our blog. We're here to serve you at 1557 Auto Park Way in Escondido, CA, and you can contact us today to learn more about what's happening around town.
---
Recent Posts from the Locals at BMW of Escondido
Do you know what the 68 warning lights on your BMW mean? Every BMW is quality-engineered and carefully designed to do the BMW name proud, and while unexpected issues on the road aren't common, it's important to be prepared on time. Download our complete guide of 68 dashboard symbols and warning lights and their meaning,…

I think by now we've all seen the Lexus "December to Remember" Christmas and Holiday Season sales campaign, and now that it's in its 20th anniversary, we are sure to see it again. Over the years, other makers have even taken part in the spirit of the campaign, and at BMW, we are no exception….

How much is a BMW 3 Series? It's actually priced well within reach of a lot of Escondido households, starting at just $41,450 for the BMW 330i Sedan. Of course, the BMW 3 Series price varies by model, like the BMW 330i xDrive and BMW M3 Sedan. So, we break down the price below for all…