BMW Unveils I Inside Future Concept at CES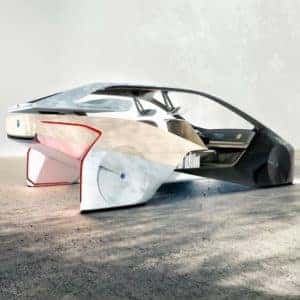 BMW recently revealed their vision for the future of automotive interior design with the introduction of the i Inside Future concept at the Consumer Electronics Show in Las Vegas.
The heart of the concept is HoloActive Touch display, a virtual touchscreen that floats freely, responds to finger gestures and provides tactile feedback to the driver. Using the same basic technology that's found in BMW head-up displays, while incorporating a camera (to sense what holographic menu item has been chosen) and ultrasonic waves (which produce the haptic feedback). Strikingly, the menu structure changes to suit the selected drive mode. For example, in autonomous mode certain functions, like those used for the entertainment system, are more readily available.
We can expect the concept, which is able to cater to both standard and autonomous driving modes, to be incorporated into future self-driving vehicles from BMW.
At BMW of Escondido, we're excited about all of the innovative new vehicles BMW is developing. Contact us to speak with a member of our team or schedule a test drive in your favorite current BMW.