Lease End
START, FINISH, AND RENEW YOUR LEASE WITH US
BMW has some exciting lease end programs in place, and our Lease End Manager is here to help make the transition into your next BMW simple.A brief lease pre-inspection is recommended 3-6 months before your lease maturity, and can be done during a service visit.
For your final lease turn in we do recommend confirming an appointment with us, as it can take up to 30 minutes to complete the inspection and sign off.
Email Amanda Kelly at akelly@bmwofescondido.com or call us at (888) 837-5306. We look forward to working with you!
A few things to consider, conditions may apply:
Overmileage Discounts
Lease Extension
Lease Buyout Options
$500 Lease Charge Waiver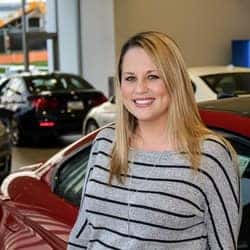 ---
Amanda Kelly
Lease End Manager
akelly@bmwofescondido.com
(888) 837-5306