Where Does BMW's X2 Stack Up Against the Mercedes-Benz GLA-Class?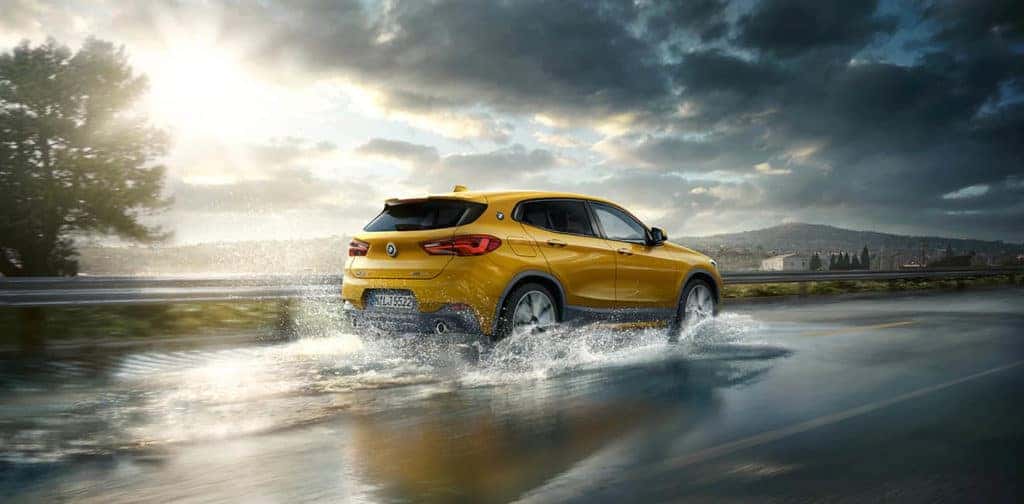 When it comes to the best SUV, there's a lot to consider: interior space, safety features, technological advancements and so on. Here at BMW of Escondido, we have just the crossover SUV for your next family outing: the BMW X2. Everything you need is under one roof, including front dual-zone climate control, 94.1 cubic feet of passenger volume, 22 cubic feet of cargo volume and a 180-watt sound system with speed-sensitive volume control.
Though, it would not be fair if we didn't compare it to another competing SUV of its class: the Mercedes-Benz GLA-Class SUV. When it comes to the convenience technology for directions and entertainment, both SUVs are very similar, but the big differences lie in the overall space and powertrain of both SUVs.
On the X2, you'll find a lot more cargo space than that of the GLA-Class
The lighter feel of the X2 and higher transmission level (X2 has eight and eight-speed transmission, the GLA-class has seven speeds) give our luxury SUV higher capabilities of up to 228 horsepower over the 208 horsepower of the GLA-Class.
If you're someone who likes outdoor adventures, the X2 has more ability to handle rougher terrains with a higher ground clearance than that of the GLA-Class.
For a much more detailed look at the differences between these two luxury SUVs, look at our BMW X2 comparison. Then, come in and test drive the all-new BMW X2 here at BMW of Escondido. Our sales team is standing by with any questions you might have, either by phone, in person or via email.