BMW OEM Parts vs. Aftermarket Parts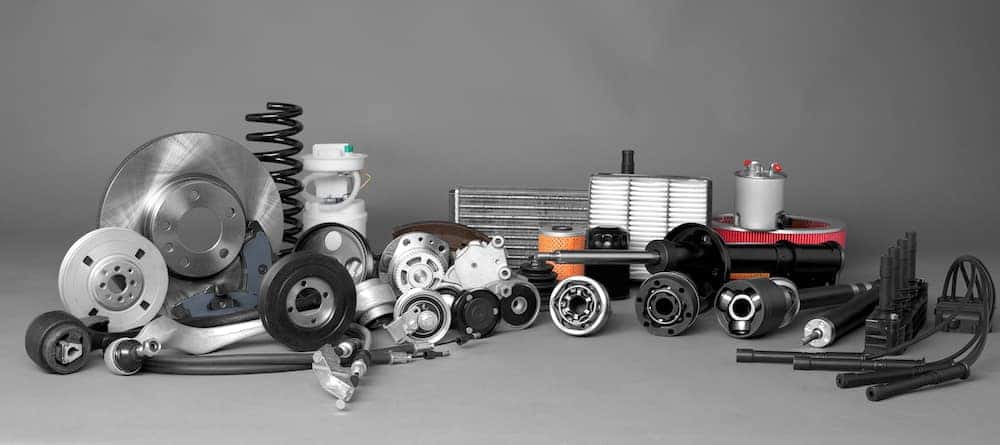 Every BMW vehicle has been built to achieve superb performance on Carlsbad roads. So when your BMW needs replacement parts, you'll need to make a choice: BMW OEM parts or aftermarket parts? Research the benefits of BMW parts vs. aftermarket parts here at BMW of Escondido.
What Does "OEM" Mean?
When you buy BMW OEM replacement parts, you're buying "Original Equipment Manufacturer" parts. But what exactly does this term mean? BMW OEM parts are manufactured and approved by BMW, which means they are exactly the same in terms of dimensions and materials quality as the original part that's being replaced. So if you end up buying replacement parts for your BMW X3 or BMW X1, you'll want parts optimally designed for your investment.
Why Should I Choose BMW OEM Replacement Parts Over Aftermarket Parts?
Performance – Each part of your BMW has been designed to work together with the other components of your BMW. In doing so, these parts achieve maximum output, efficiency, and response. Choosing BMW OEM parts ensures you get all three.
Durability – BMW OEM parts are built to last. With meticulous design and high quality materials, BMW parts sure are durable. When you choose aftermarket parts,
Warranty – When you buy BMW OEM parts, you'll be able to count on a generous 2-year/unlimited mileage warranty from BMW. Some aftermarket parts don't come with a warranty.
Selection – At our San Diego-area BMW parts center, you'll be able to find a comprehensive selection of the parts you need and knowledgeable parts experts.
Buy BMW Replacement Parts from BMW of Escondido!
Buy your BMW replacement parts online from BMW of Escondido. Got questions? Contact our parts department or stop in and see us in the Escondido Auto Park in Escondido, CA.
---
More from BMW of Escondido
If you're on the hunt for a hybrid that still has plenty of luxury, we suggest you take a look at the 2022 BMW X5 xDrive45e. This is the same midsize luxury SUV you've come to rely on for your San Marcos adventures, but in plug-in hybrid format! What do the critics have to say about…

As BMW's flagship sedan, the 2022 BMW 7 Series configurations stand out from the competition with ultra-luxurious style and cutting-edge technology. But if you're shopping for a brand new BMW 7 Series, how much will it cost? Take a look at the BMW 7 Series price list below: BMW 7 Series 740i Sedan: $86,800…

The BMW 5 Series configurations have gained fans throughout San Marcos and San Diego for their elegance, power, and luxury – but just how much does a new model cost? The 2022 BMW 5 Series price list starts at $54,200 MSRP, and you can choose between eight unique BMW 5 Series trims for the 2022 model…