BMW OEM Parts vs. Aftermarket Parts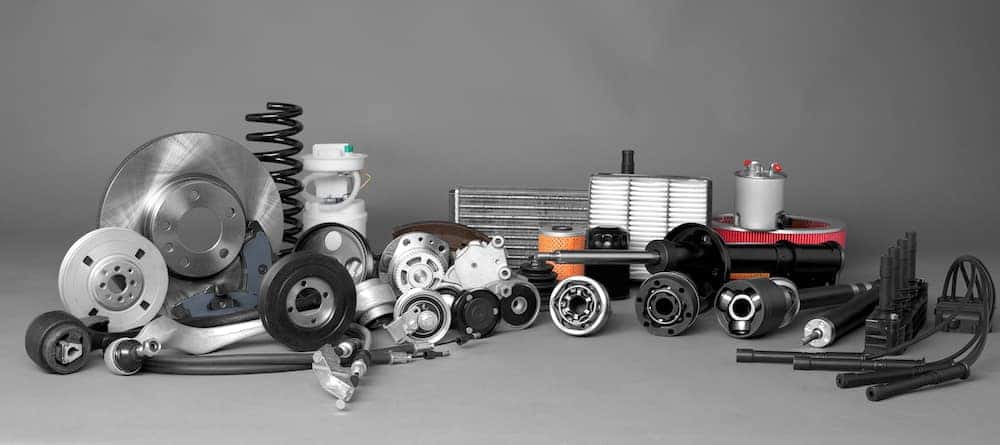 Every BMW vehicle has been built to achieve superb performance on Carlsbad roads. So when your BMW needs replacement parts, you'll need to make a choice: BMW OEM parts or aftermarket parts? Research the benefits of BMW parts vs. aftermarket parts here at BMW of Escondido.
What Does "OEM" Mean?
When you buy BMW OEM replacement parts, you're buying "Original Equipment Manufacturer" parts. But what exactly does this term mean? BMW OEM parts are manufactured and approved by BMW, which means they are exactly the same in terms of dimensions and materials quality as the original part that's being replaced. So if you end up buying replacement parts for your BMW X3 or BMW X1, you'll want parts optimally designed for your investment.
Why Should I Choose BMW OEM Replacement Parts Over Aftermarket Parts?
Performance – Each part of your BMW has been designed to work together with the other components of your BMW. In doing so, these parts achieve maximum output, efficiency, and response. Choosing BMW OEM parts ensures you get all three.
Durability – BMW OEM parts are built to last. With meticulous design and high quality materials, BMW parts sure are durable. When you choose aftermarket parts,
Warranty – When you buy BMW OEM parts, you'll be able to count on a generous 2-year/unlimited mileage warranty from BMW. Some aftermarket parts don't come with a warranty.
Selection – At our San Diego-area BMW parts center, you'll be able to find a comprehensive selection of the parts you need and knowledgeable parts experts.
Buy BMW Replacement Parts from BMW of Escondido!
Buy your BMW replacement parts online from BMW of Escondido. Got questions? Contact our parts department or stop in and see us in the Escondido Auto Park in Escondido, CA.
---
More from BMW of Escondido
What is ceramic paint protection? A ceramic coating, or nano-ceramic coating, is a liquid polymer that is applied by hand to the exterior of a vehicle. A true ceramic coating contains both silica and titanium dioxides, and chemically bonds with the vehicle's factory paint to create a sealed layer of protection. There are a lot…

iDrive 7 is the latest and greatest BMW software, and it comes standard in all new available 2020 models. One of the hardest things about getting a new car is getting it set up so you feel at home again, including transferring your music and media. Because we had this question over the weekend and…

It's not every day that we get the delivery a sleek Black Sapphire M8 Competition Coupe, but today was one of those days. Custom-ordered from Germany, this beauty stole the show.