Four Reasons Why Meghan Galeli is Your Local BMW Genius
Meghan Galeli is not your typical 20-something living in San Diego. You won't find her taking a selfie every hour or at Starbucks ordering a nonfat pumpkin spice latte with whip cream please. If she's not doing her day job as our local Genius (What is a BMW Genius?) running between the sales and service departments to meet with customers, then she's probably fixing and polishing her vintage 1995 325is Coupe, cooking up something fun, or walking her beloved dog, Gitzy. 
BMW was her first love.
BMW love started early for Meghan. Her mom's first BMW was a 1986 325i with a manual transmission in brilliant red. Her dad eventually turned it into a track car and Meghan served as the tireless flashlight holder because she was just the right height. Classic rock colored the backdrop, with grease and bolts and rubber completing the picture. She has lots of good, sometimes tedious memories from these evening projects, but you learn to love it that way. And not surprisingly, her 1st car was the same model, just a different year.
As the years advance, the options for a well-worn lower-mile relatively inexpensive 80's or 90' bimmer are fewer and farther between. You can search one of many bimmer forums and find something for as little as $4000 (a sweet spot) or as much as $100k if you want a coveted E30 M3. Meghan finds that the key to finding a worthwhile vintage is driving around and talking to people;older cars are a personal subject, so getting the right one takes more than the right mileage. Each car has a history deeper than the VIN and miles can tell you.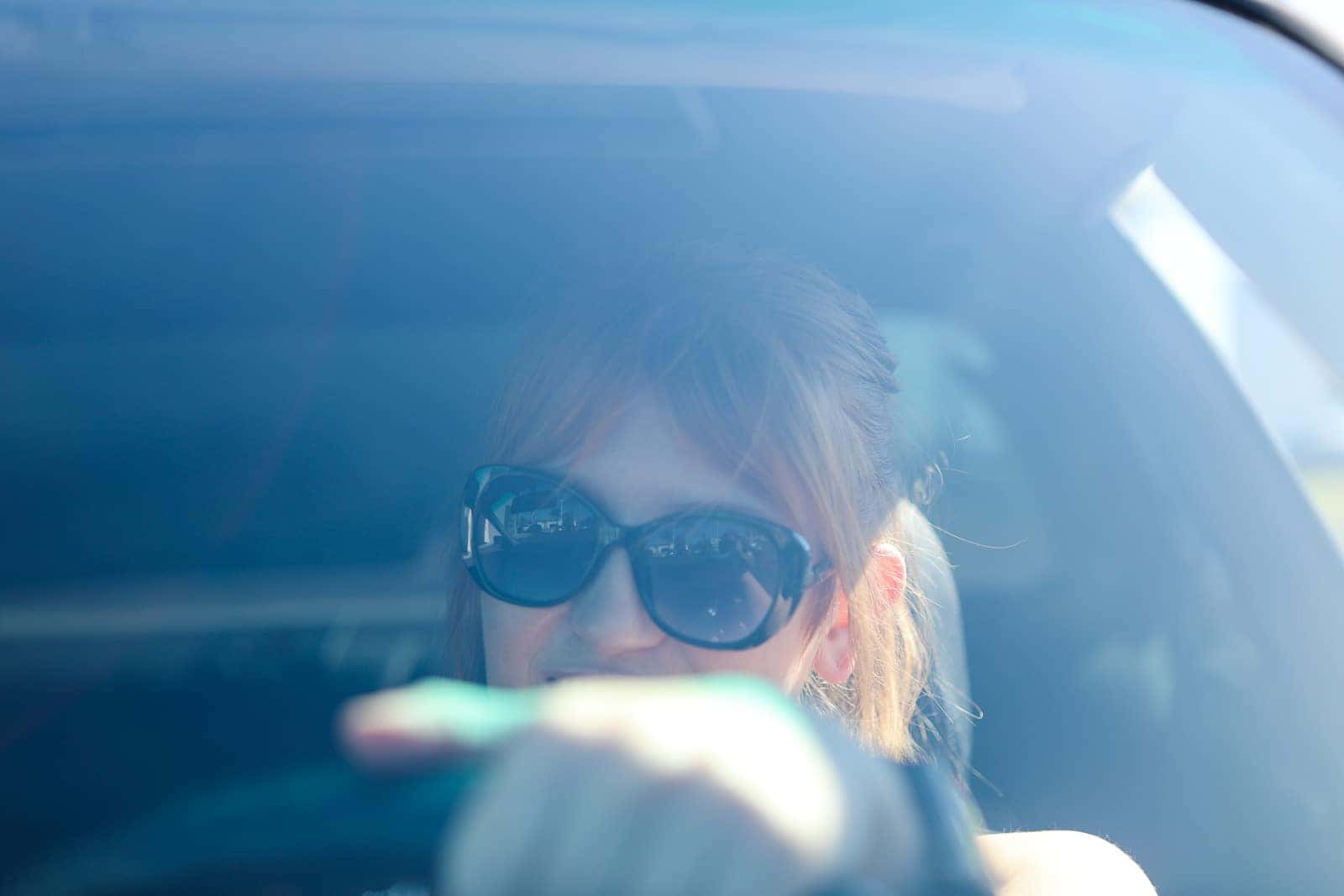 What do you do when you first pick up your car?
With title in hand, the first thing Meghan does is spend a few days playing on the roads, getting used to the handling, feeling the whir of the clutch, and discovering the car's character. Her experience in tinkering and driving helps her know exactly what needs attention mechanically. As for outer appearances, that hasn't mattered nearly as much as the joy of driving and the freeing character of each car. 
So far Meghan has owned no less than five BMW, all 23+ years old. A red '90 325i started it all, followed by a gold '90 325i, '96 328is, blue '88 325ci, and a '95 325is owns the stable now. The current car is hands down her favorite. It does exactly what she wants it to do. Everything stays stiff and taut, and her forearms are stronger because it's just power assisted steering and not the full power steering of today. Everything was engineered specifically for that car, instead of maximizing economies of scale. It is a lot more work to drive them, that's for sure, but you get the benefit of simplicity and lack of electronics. 
If you're going to work on your car on your own, it pays to know what you're doing. You can also check out having your parts shipped to your home directly.   There are lots of forums and YouTube videos, the BMW Car Club is a wheelhouse of knowledge, and more Instagram accounts featuring passionate lifelong owners than we can count. 
There's something special about the BMW 3 series.
The 3 Series has been one of the most decorated cars ever, making it an industry icon. The most recent model (G20), received the Executive Car of the Year award. JD Power, IIHS, and Car and Driver, all give positive ratings and high accolades. This car keeps BMW grounded in the simplicity of driving, the joy of ownership, and belief in something bigger. 
Every car manufactured today is 7x more technical than a modern airplane, as McKinsey & Company noted in January 2019: "Since the software development process in the automotive industry is not exactly state of the art, software complexity increased manifold as the following example shows. These days, an average modern high-end car has 100 million lines of code, 15 times more than Boeing 787 avionics." 
You can find a career, and a home, with BMW.
Meghan used to work at Major Market until her friend Laura told her that she should apply to work at the local BMW of Escondido service and parts center. It checked off all the dream job boxes — Meghan would get to drive BMWs all day long, make sure they looked perfect at customer pickup, hang out in the shop, and run parts. Meghan didn't want to become a full time technician, because she didn't want to burn out on working on them. After all, this was her hobby, and she didn't want to lose that. BMW of Escondido utilizes the role of the Genius at our store. We aren't just trying to check the box off for our brand standards; we use it the way BMW envisioned it being done. 
"I feel pretty lucky that my passion became my profession.  I love teaching people about their BMWs and showing off all the neat little features they didn't know about.  I love troubleshooting their concerns and figuring out how to make their lives easier or more pleasant when it comes to driving."
Meghan loves her job. She loves troubleshooting. If there's a problem, then she wants to figure it out, and the smaller, weirder problems are her specialty. She's hands-on with your car, and as your BMW Genius, you can rest assured that when Meghan has your vehicle, she will treat it just as well as she treats her 325is coupe.