Moonroof vs. Sunroof: What's the Difference?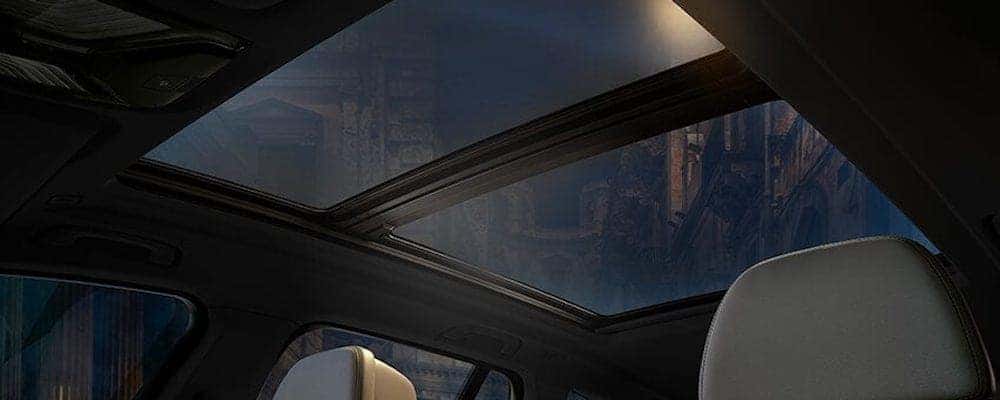 There isn't a big difference between a sunroof and a moonroof, which is why the terms are often used interchangeably. Simply put, a sunroof is a panel made of glass or opaque material installed in the roof of a BMW car; it slides open or pops up to pull light and air into the interior. Technically, a moonroof is a type of sunroof; it's a glass or tinted glass panel that slides between the roof of a vehicle and the headliner. Both are designed to make your San Marcos commutes more enjoyable.
What Are Panoramic Roof Systems?
There are many different types of sunroofs and moonroofs, including pop-up, spoiler, inbuilt, top-mount, solar, removable, electric, and electronic. One of the most common, however, is panoramic. You can find these roofs as optional add-ons for mainstream models or standard on many luxury cars. Panoramic roofs include multiple panels in the roof that are either operable or fixed. This allows front and rear passengers to open their panel for fresh air and sunlight — making them perfect for enjoying San Diego's weather.
BMW Models with a Moonroof
Several BMW vehicles come standard with moonroofs — many of which are panoramic. Poway shoppers in search of a BMW model with a moonroof can choose from any of the following:
Test Drive a BMW with a Moonroof in Escondido!
Get behind the wheel of a BMW with a power moonroof or panoramic roof and enjoy the breeze on the way to your favorite Carlsbad restaurants. Contact us to schedule a test drive at BMW of Escondido, located near Carlsbad and Temecula. You can also compare the BMW lineup trunk space options, and don't forget to browse our current vehicle specials for new lease and finance offers!
More from BMW of Escondido
Do you know what the 68 warning lights on your BMW mean? Every BMW is quality-engineered and carefully designed to do the BMW name proud, and while unexpected issues on the road aren't common, it's important to be prepared on time. Download our complete guide of 68 dashboard symbols and warning lights and their meaning,…

I think by now we've all seen the Lexus "December to Remember" Christmas and Holiday Season sales campaign, and now that it's in its 20th anniversary, we are sure to see it again. Over the years, other makers have even taken part in the spirit of the campaign, and at BMW, we are no exception….

How much is a BMW 3 Series? It's actually priced well within reach of a lot of Escondido households, starting at just $41,450 for the BMW 330i Sedan. Of course, the BMW 3 Series price varies by model, like the BMW 330i xDrive and BMW M3 Sedan. So, we break down the price below for all…