Guide to BMW Warning Lights: What Do They Mean?
There are 68 warning lights on your BMW. Do you know what they mean?
Every BMW is quality-engineered and carefully designed to do the BMW name proud, and while unexpected issues on the road aren't common it's important to be prepared. Download our complete guide of 68 warning lights and their meaning, and drive safer and more confident today. If you notice that one of your warning lights is red, orange, or yellow, then do yourself a favor and schedule an appointment with our service department today.
BMW Warning Lights: Meaning
BMW warning light symbols can indicate a variety of things: that immediate service is required, that service is required soon, or that a simple DIY fix is needed. While you can download the complete list above, here are a few examples for you:
Empty or Low Fuel: You have approximately 30 miles before you completely run out of fuel. Stop by a Poway gas station for a fill-up, as driving too long on low fuel can damage your fuel system.
Tire Pressure Monitor: If this light is triggered, it means that one or more of your tires is underinflated. If you see a yellow light, the tire pressure is about 10% low on air, while a red light indicates rapid deflation has occurred.
Oil Can: This symbol means your vehicle is due for an oil change soon. This is an essential part of regular maintenance, and not addressing it can cause severe engine damage.
Light Bulb: If this symbol comes on, then one or more external lights are out or experiencing an issue. If the warning symbol is still on after you change out the bulbs, further investigation at a service center might be needed.
Thermometer: Your engine is getting too hot and potentially overheating; this can be both dangerous and damaging to your engine. If you aren't near a BMW service center, we recommend you safely bring your car to a stop so your engine can cool down, and then visiting a service center as soon as possible.
Engine: When this warning light flashes or stays on, you will want to have your vehicle serviced immediately to have the powertrain system checked, as it means there is an issue with your engine or its components.
Dynamic Stability Control: This light isn't one to worry about too much–it indicates that the traction control system has been engaged to regain control on a slippery surface. You can learn more about this feature in your owner's manual.
Service Vehicle: If this light is yellow, it means your BMW will be due for service soon. If you BMW becomes overdue for service the light will turn red.
Complete Your Service Needs at BMW of Escondido
If you have any more questions, contact visit your local BMW dealer service center or tire center and get help from our certified technicians. Before you bring your car in, be sure to check our rotating service specials and parts specials to get a great deal on your next visit to BMW of Escondido! We want to make sure we can get your vehicle repaired and you can continue enjoying your day in the California sun or a night out to a Carlsbad restaurant. You can also learn how to check your transmission fluid.
BMW of Escondido Service Specials
BMW of Escondido
1557 Auto Park Way, Escondido, CA
Service: (760) 291-2894
Fall Tire Event Coupon
Expires: December 31, 2020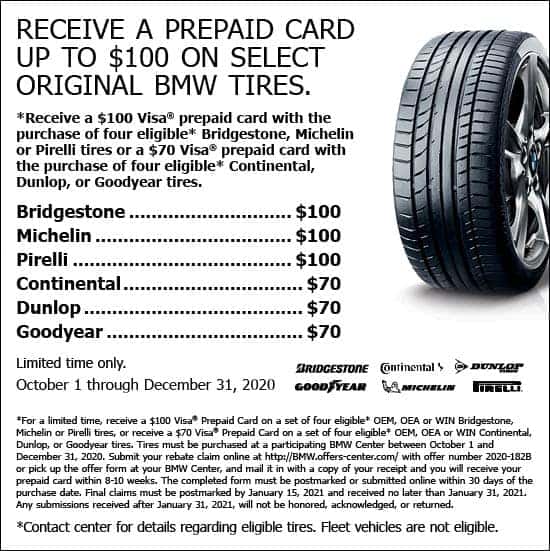 BMW of Escondido
1557 Auto Park Way, Escondido, CA
Service: (760) 291-2894
BMW Value Service Oil Change
Expires:
Learn More at BMW of Escondido
While they say it's not OK to have a favorite child, it's got to be alright to have a favorite BMW. If you want to go fast, opt for the M series. We all know the M5 is the gold standard for luxury speed, but what if we don't want the midsize car feel? Looking…

Your compatible Apple iPhone and Apple Watch can now work as your BMW's car key for models equipped with Live Cockpit, iDrive 7, and Comfort Access, and built after July 2020. The 2021 G12 7 Series is excluded from this capability. Check compatibility by logging into your BMW Connected Drive account. No retrofit is currently…

Frank Garcia initially chose to work at BMW of Escondido for its brand recognition within the automotive industry but stayed for the company culture. Because we are family owned and operated, we have an opportunity to create a culture that emphasizes the value of every employee as a critical member of the BMW family. As…